MICHAEL SOWDER
 

 
Associate Professor of English
Adjunct Professor of Religious Studies



Office:
E-mail:

301A Ray B. West
Poet and writer Michael Sowder is an associate professor of English and an adjunct professor of religious studies at Utah State University.  His poetry and writing explore themes of wilderness, Buddhism, yoga, poetics and fatherhood.
A long-time meditation teacher, he is the founder of the Amrita Sangha for Integral Spirituality, an nonprofit organization dedicated to exploring and teaching the wisdom of the world's contemplative traditions.  Part of his work includes teaching meditation and creative writing in jails and prisons.
He is available for talks, readings, workshops, and leading retreats focused on meditation, integral spirituality, creativity, and writing.  Please contact via the email link, above.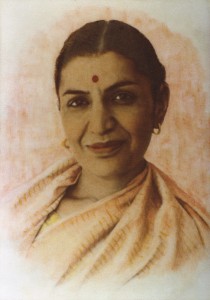 Sowder's new collection of poetry, House Under the Moon, intermingles spiritual poems written in the tradition of bhakti yoga and inspired by his travels to India, with poems of family life and fatherhood, exploring the tensions of living a contemplative life in the contemporary world.
His 2004 collection, The Empty Boat, 
was chosen by Diane Wakoski from over 600 manuscripts to win the 2004 T.S. Eliot Prize, was a finalist for the Utah Book Award, and several of its poems were nominated for Pushcart Prizes.
The Empty Boat 
is available from Truman State University Press (
http://tsup.truman.edu/store/ViewBook.aspx?Book=733
) and Amazon.com.
Whitman's Ecstatic Union,
Sowder's study of Walt Whitman's poetry, was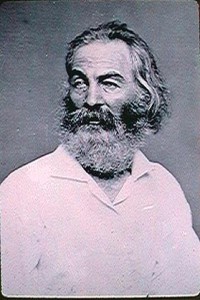 published in 2005 by Routledge Press. The study reads 
Leaves of Grass 
within the context of what Sowder calls the nineteenth century's antebellum culture of conversion, reading the ecstasy of conversion as an event that could produce both believers and rebels. The book reads Whitman's poetry as a sermonic performance seeking to convert its readers into Whitman's ideal of a "New American Personality."
Biographical:
Born in Cincinnati, Ohio, Michael Sowder moved with his family to Birmingham, Alabama, when he was nine. Graduating from the University of Alabama in Birmingham, he subsequently obtained a law degree from the University of Washingtonian in Seattle, clerked for a federal judge, and worked as a lawyer for several years in Atlanta.
Realizing the error of his ways,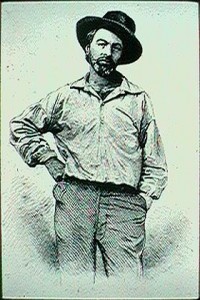 he began taking poetry writing courses from the poet David Bottoms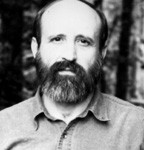 at Georgia State University in Atlanta. Completing the course work for his MFA, he abandoned the practice of law and enrolled at the University of Michigan, where he completed his MFA manuscript and wrote his dissertation on Walt Whitman. .
You can find Sowder's poetry in such literary magazines as the Japanese journal Poetry Kanto, Five Points, Post Road, Poet Lore, Cutbank, Green Mountains Review, The South Carolina Review, Sow's Ear Poetry Review, Southern Poetry Review and The Wasatch Journal.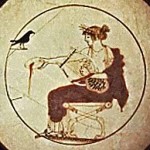 His chapbook, A Calendar of Crows is available from New Michigan Press, Grand Rapids, MI, http://newmichiganpress.com/nmp/det_sowder.html and his chapbook, Cafe Midnight (with Margaret Aho) is available from Blue Scarab Press (Pocatello, ID).
SOWDER'S CREATIVE NONFICTION explores the natural world as well as the worlds of spirituality, poetics and teaching, and appear widely.
          He is at work on a book titled Twelve Gates to Enlightenment: Lessons from the World's Contemplative Traditions, and a spiritual memoir, Fire in the Heart. 
          His essays appear frequently in the Buddhist magazine, Shambhala Sun.  An essay on "Teaching Poetry Writing / Teaching Mindfulness," will appear in the December/January issue.
Other essays include
–     "All the Way to Heaven."  Shambhala Sun: Buddhism, Meditation, Art, Culture.  Nov./ Dec. 2011.
 –     "Finding Home in India."  Utah State University Statesman.  September, 2011.
–     "16 Reflections on Writing a Buddhist (or Any) Poem. Writing It Real.  Shelia Bender, ed.  www.writingitreal.com.  October, 2011.
–     "About a Poem: James Wright's 'Lying in a Hammock at William Duffy's Farm in Pine Island, Minnesota.'"   Shambhala Sun: Buddhism, Meditation, Art, Culture.  Aug./Sept. 2011.
–     "'All This Searching for the Kingdom of Heaven': Spiritual Quest in the Poetry of David Bottoms."  David Bottoms: Critical Essays and Interviews.  William Walsh, ed.  Mercer UP, 2009.
–     "Creating Voice in Poetry and Prose."  Shelia Bender, ed.  Writing It Real.  April 9, 2009.  www.writingitreal.com
–     Poet in Grizzly Gulch, a mountaineering essay, inThe Wasatch Journal.
–     "The Work the Landscape Calls Us To," in Placing the Academy (USU Press 2007)  (nominated for a Pushcart Prize);
–     "The Chateau and the Chalkboard," an essay on writers as teachers, in Dislocate: The Literary Journal of the University of Minnesota(2006); 
–     "Place of Clear Light," an essay arising out of a visit to a Tibetan Buddhist Monastery, in Salt Flats Annual (2007);
–     "The Voice of the Wilderness," in Snowy Egret (Fall 2002);
–     "Radical Aesthetics in Walt Whitman, Jonathan Edwards, and American Beauty," in Rendezvous (Fall, 2002); and